Once you have a Metropolis account, you can manage vehicles at any time. When you enter your vehicle's state and plate number, you can select the option to designate the vehicle as a temporary vehicle. When you select this, you will then be asked to put in the date and time that you will be returning your vehicle.
Once you set this date and time, your vehicle will automatically be removed once the date passes. The vehicles section of your account will look like the below.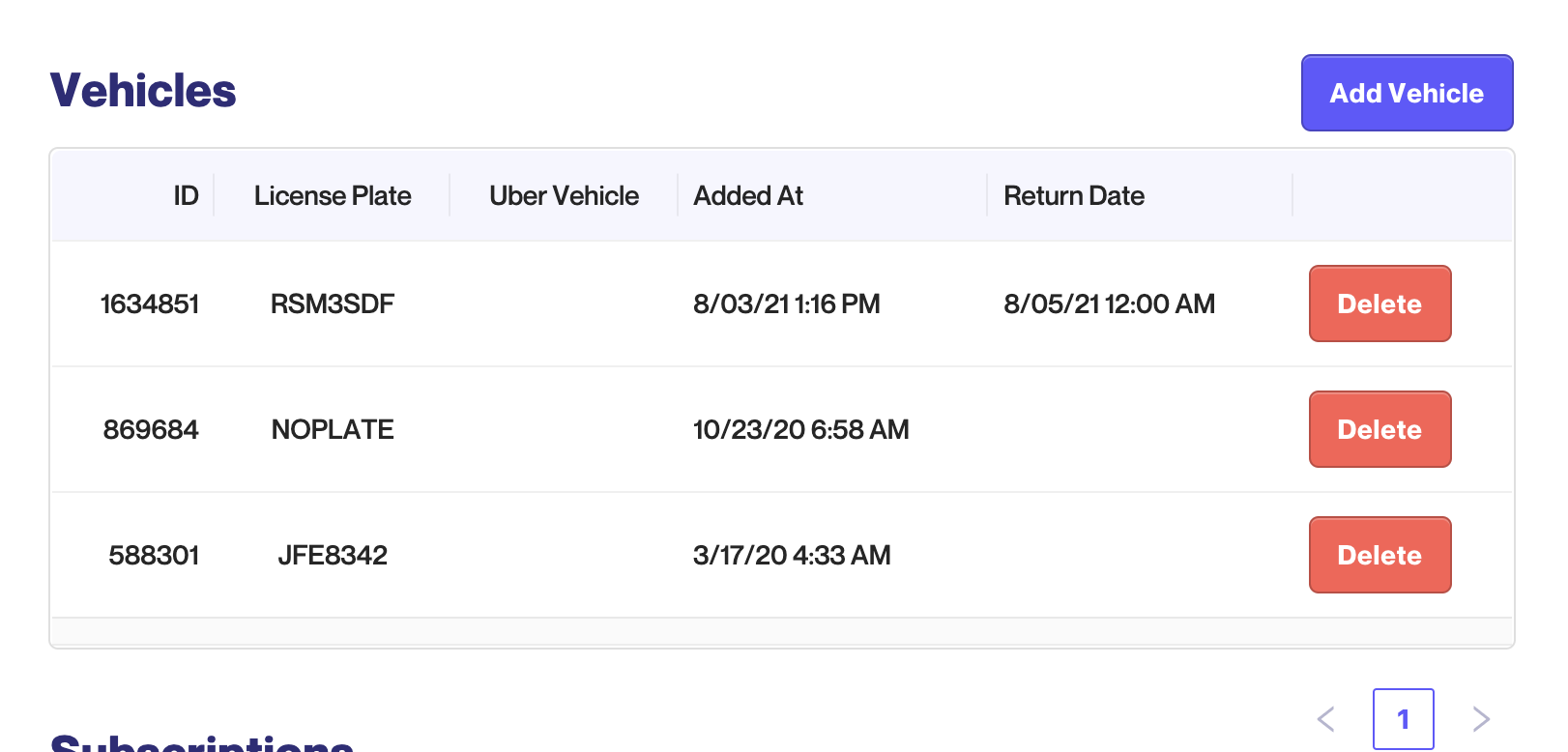 When the vehicle is removed from your account you will receive the below text message.