On occasion, our technology may take longer than expected. If for any reason the system does not close your visit upon exiting, you can manually close your visit. You will not be charged for any time longer than your visit.

To manually close your visit you will have to log in to the web app and select the "Help" button in the upper right corner.
You will see two options "I'm no longer parking" and "It's something else."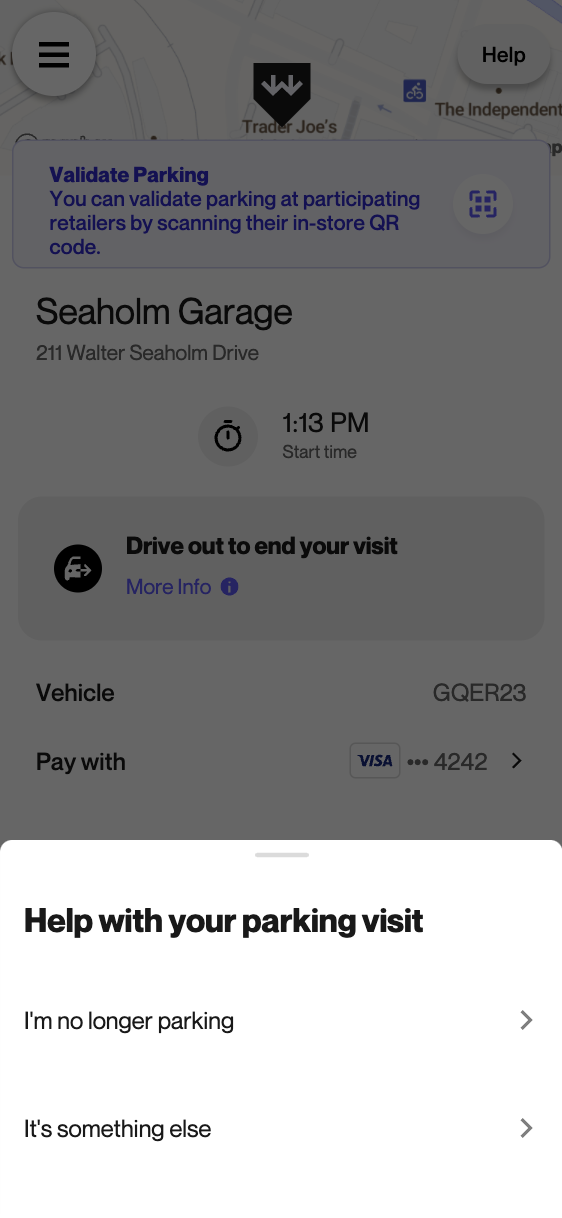 Selecting "I'm no longer parking" will manually close your visit.
If no payment is required or payment successfully collected, you will see receipt page (pictured below)

Both receipt and dashboard will hide

If there is an outstanding balance and no payment method, they will be prompted to enter payment info.